Spain - All White Wines
Spain is celebrated for its diverse and exceptional wines, and its fine white wines are no exception. With a rich winemaking tradition and a wide range of grape varieties, Spain produces white wines that showcase the country's unique terroir, winemaking techniques, and commitment to quality.
One of the most famous vineyards for white wines in Spain is produced by Naia, located in Rueda. Their Naia Verdejo is a standout example of the region's expertise in crafting exquisite white wines. Made from the indigenous Verdejo grape, Naia Verdejo offers a refreshing and aromatic profile with notes of citrus, tropical fruit, and a crisp, clean finish. Another renowned vineyard is Valdemar in Rioja. Their Valdemar Finca Alto Cantabria is an exceptional white wine crafted from the Viura grape. With its expressive aromatics, vibrant acidity, and layers of citrus and floral flavors, Valdemar Finca Alto Cantabria showcases the versatility and elegance of Rioja's white wines.
Spain's fine white wines beautifully reflect the country's diverse terroir and grape varieties. From the crisp and aromatic Verdejo of Rueda to the elegant Viura of Rioja and the zesty Albariño of Galicia, Spanish white wines showcase a delightful range of styles and flavors. Indulge in the allure of Spain's fine white wines and experience the exceptional quality, distinct character, and the region's dedication to crafting remarkable wines. Whether you're savoring a vibrant Rueda Verdejo, a sophisticated Rioja Viura, or a zesty Rías Baixas Albariño, Spanish white wines promise a journey of flavors that capture the essence of this captivating wine country.
Spain - All White Wines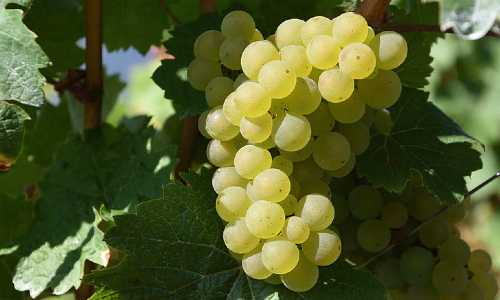 产品名
地区
数量
分数
价格

安达卢西亚
1
98 (WA)

保税价格

¥ 1,545.00

Wine Advocate (98)

The NV Pedro Ximenez Solera 1927 is non-vintage, but does have some 1927 material in it. This is totally dark brown/amber with notes of figs, toffee, caramel syrup, molasses and coffee. It is dense, super sweet, intense, rich and an amazingly, unctuously textured, thick beverage to consume slowly and introspectively after a meal. Drink now through 2050, or even longer.

More Info

加泰罗尼亚
1
-

保税价格

¥ 3,580.00

加泰罗尼亚
4
-

保税价格

¥ 2,635.00

里奥哈
2
96 (TA)

保税价格

¥ 797.00

Tim Atkin MW (96)

Malvasía Riojana, or Rojal, is a very rare grape that's only found in old co-planted field blends as a rule. But here it takes centre stage in a brilliant wine that's fermented and aged on its lees in concrete eggs. Saline, focused and refined, with jasmine and wet stone aromas, a creamy mid palate and a long, focused, pithy finish. A stunning debut. 2021 – 2026.

More Info

卡斯蒂利亚-莱昂
10
-

保税价格

¥ 1,925.00

里奥哈
1
100 (WA)

保税价格

¥ 8,610.00

Wine Advocate (100)

It's an historical wine, a one-off, semi-sweet white produced at the end of the Spanish Civil War, a wine impossible to replicate, fruit of impossible circumstances, a wine I've had the luck to drink and share with many people on a number of occasions and which never fails to impress everyone. The perfect 1939 CVNE Rioja Blanco Semi Dulce Corona is a mythical wine! 1939 saw the end of Spain's Civil War, and the country was upside down. There were some major battles fought in Rioja, and by the time they had to harvest the grapes, there were not enough men in the village. They must have focused on the best parcels, surely giving priority to red grapes. Some vineyards were overlooked, as happened with the whites that eventually produced this wine. These grapes were harvested extremely late, into November, close to December and their health was not optimal, they had developed some botrytis and were clearly rotten. The people in charge of making the wine surely didn't know about botrytis cynerea, or noble rot, and were surely afraid their grapes were rotten and they would not be able to produce any decent white. So they did the best they could, but the fermentation never finished completely and there was some residual sugar in the wine. So, as they did with all their wines, they put it in oak barrels to mature and kind of put it in a corner hoping nobody would notice its shortcomings. We have to realize that CVNE was already producing quite a lot of wine at the time, so it's not unusual to have a few stray barrels here or there that nobody pays attention to. What is not that normal is that the wine was REALLY forgotten and was "found" during a stock take for an audit in 1970! So the wine aged slowly in barrel for some 30 years! Once found, nobody saw any reason to keep the wine in barrel any longer, so they decided to bottle it. Not knowing quite what to do with it, the bottles were stacked somewhere and the same story was repeated, as the stash was forgotten and basically untouched until thirty something years later: thanks to the daughter of one of the family owners (the winery is still in the hand of the same family that created it back in 1879). The proud father had a vague idea about a somewhat sweet wine that could be served at his daughter's wedding and asked to get some bottles to taste. They uncorked it, tasted it and found a complex, subtle white with great balance between alcohol, acidity and a little bit of residual sugar (around 20 grams), which took the edge off the acidity and made the wine rounder, as old Viura can be too austere. The slow aging, first in an oxidative way during the years in oak provided some nuttiness, and spicy aromas, while the botrytis added some of those dry apricot, beeswax and pollen notes, hinting on honey, but also the long reductive period in bottle made it very elegant and polished, with infinite nuances of white pepper, quince, faint smoke, walnuts, petrol...This redefines complexity, elegance and slow aging. The palate is prodigious, with a gobsmacking (literally!) balance, pungent flavors, freshness, acidity, very faint sweetness and length like only something which has slowly evolved over 70 years can be. The aftertaste should not be measured in seconds, but in minutes, and the empty glass keeps changing and giving different tones for hours. If you leave a little bit in the bottle for the day after (yes, it's difficult, I know!) the wine is even better on the second day. There is no reason to believe that if the wine is as good as it is today it is not going to reach its one-hundredth birthday. The wine is mainly Viura, but there might have been a little bit of the white Garnacha Blanca in the blend. At this stage nobody really knows (or cares). This is simply otherworldly, superb, perfect wine, whose only improvement would come if they had bottled some magnums! A dream. A unique, historical wine. If there is a perfect white Rioja, this is surely it. Anticipated maturity: 2015-2039.

More Info

卡斯蒂利亚-莱昂
1
97 (WA)

保税价格

¥ 10,030.00

Wine Advocate (97)

The white from Dominio del Águila is one of the first whites from the Ribera del Duero appellation, which just approved the category in September 2019. It's also one of the finest whites from the region (and from Spain), used by the appellation to present the new category of wines as an example of the aging potential of the style, which at this address was produced in 2012, 2014 and 2015 and until now sold as generic Vino de España. The fourth vintage bottled is this 2016 Blanco, which is insultingly young and backward, with incredible tension, 13% alcohol and a pH of 3.08, which is only achieved in cool vintages, and crafted as the best white Burgundies, as it's produced with the idea of a true vin de garde. This 2016 took almost two years to complete fermentation, because it ferments in oak barrels in a very cold cellar. This is the finest vintage, with citrus notes, hints of smoke and incredible tension and freshness in the palate. This has the tenderness of a baby and should have a slower development than any of the previous vintages. It was hand bottled—unfined and unfiltered after 32 months in barrel—into 4,855 bottles and 80 magnums in June 2019. These are wines that deserve being revisited a few years after their bottling...

More Info

卡斯蒂利亚-莱昂
2
97 (TA)

保税价格

¥ 5,010.00

Tim Atkin MW (97)

Jorge Monzón and Isabel Rodero's Albillo Mayor is one of Spain's greatest whites. Think of it as a cross between a Jura Vin Jaune and a Viña Tondonia Blanco from Rioja in style. Nutty, salty yet produced without a veil of flor yeast, it's a subtly wooded delight, showing old vine concentration and the leesy, waxy, oxidative complexity that comes from a two-year fermentation without added sulphur.

More Info

卡斯蒂利亚-莱昂
1
98 (TA)

保税价格

¥ 7,705.00

Tim Atkin MW (98)

One of Spain's greatest white wines, produced outside the Ribera del Duero Denominación de Origen for the time being, this is a field blend of Albillo Mayor with 5% of other varieties. Salty, stony and appealingly reductive, with some lovely struck match top notes, it has the concentration of its 100-year-old vines, bread, almond and citrus peel flavours and a chiselled finish. World class.

More Info

加利西亚
36
-

保税价格

¥ 980.00

加利西亚
1
-

保税价格

¥ 852.00

里奥哈
1
96 (TA)

保税价格

¥ 2,735.00

Tim Atkin MW (96)

Named after the range of hills in the cool, north-west corner of Rioja, Gómez Cruzado's top white is a cuvée of Viura and 25% Tempranillo Blanco, Calagraño and Malvasía. Aged in concrete eggs and barrels, it's a leesy, sappy, complex blend with notes of beeswax, vanilla and lemongrass and a salty tang. Wonderfully complex.

More Info

里奥哈
8
93 (WA)

保税价格

¥ 1,785.00

Wine Advocate (93)

2015 was considered a very good vintage, because it was warm, dry and healthy, and the 2015 Viña Gravonia Blanco has a little more alcohol at 13%—only half a degree makes a big difference, and the wine is not as lively as other cooler vintages. For María José López de Heredia, the wine is too alcoholic; the vintage had perfect ripeness and the grapes were super healthy, but the wine lacks the citrus freshness and the vibrancy Gravonia should have. 27,000 bottles produced. It was bottled in November 2021. The wine matured for four years in well-seasoned American oak barrels.

More Info

里奥哈
1
94 (VN)

保税价格

¥ 21,255.00

Vinous (94)

(aged for nine-and-a-half years in American oak barrels and then held in bottle for at least nine years before release) Limpid, brass-tinged yellow-gold. Highly pungent, heady aromas of orange pith, dried peach, iodine, jasmine, honey and toasted brioche pick up a smoky mineral nuance as the wine opens up. Deeply concentrated and expansive in the mouth, offering palate-coating marmalade, pit fruit and sweet butter flavors that show a refreshingly bitter edge and an echo of minerality. Sappy and surprisingly vibrant for its heft, delivering powerful mineral thrust and persistent floral and smoky mineral notes that cling to the strikingly long finish.

More Info

里奥哈
1
93 (WA)

保税价格

¥ 6,375.00

Wine Advocate (93)

The 2011 Viña Tondonia Blanco Reserva reflects a warm and ripe year, and the wine is more evolved and already hints at some caramel and honey. It has a mellow palate without the vibrancy of the 2010 I tasted next to it. This wine matured in used, ancient American oak barrels for six years. 19,000 bottles were filled in November 2019.

More Info

安达卢西亚
3
98 (DC)

保税价格

¥ 3,060.00

Decanter (98)

A new-wave Sherry by winemakers Ramiro Ibáñez and Willy Perez makes its debut on the Place de Bordeaux this September. 100% Palomino Fino grapes come from the 3.35-hectare San Cayetano vineyard in Macharnudo, planted in 1988. Beautifully fragranced nose, really perfumed and floral, scented with wildflowers. The wine sees one year of flor ageing but it's distinctly dry and round on the palate. There's a thickness to the texture, like thick honey but with salted, softly spiced edges and a core of bright lemon, peach and pear that gives tang, energy and excitement to the expression. Poised and refined, this has a lovely ease about it, beautifully textured and fully flavoured with mouthwatering acidity and bursts of bright citrus zest that counter the saltiness - close your eyes and you could be by the beach! Interesting and captivating, long and lingering, crying out to be eaten with nuts. lovely sea salt spray, close your eyes and you're at the beach! limestone. Small production of only 6,000 bottles.

More Info

里奥哈
1
100 (WA)

保税价格

¥ 18,160.00

Wine Advocate (100)

I have been terribly excited about this wine since I first learned that (part of) it was still in cement waiting to be bottled in September 2013. I consider the rare white Castillo Ygay one of the greatest white wines ever produced in Spain, and the 1986 Castillo Ygay Blanco Gran Reserva Especial is a great addition to the portfolio of the winery--an historic wine that is coming back to life. I did a vertical tasting of many of the old, historic vintages of this wine, and they are included in a separate article in this very same issue. This 1986 had seen the light as a limited early release bottled in 1992 and sold around 1995, and some bottles might still be found in the market. But most of it remained unbottled and was kept at the winery, where it stayed in oak for 21 years, followed by some six years in cement vats until it was bottled. It has 13.5% alcohol, an extremely low pH of 2.98 and 6.75 grams of acidity (tartaric). It has a very subtle nose and it's a bit shy, a little closed at first. It was only bottled one and a half years ago, and it's not crazy to say that the wine is showing extremely young. The wine shows more open the day after, when it has developed some nuances of mushrooms and verbena tea. This is mostly Viura with perhaps a pinch of Malvasía Riojana (aka Alarije). The palate is both powerful and elegant, with superb acidity and great length, with volume and sharpness, with a mineral, umami-driven finish. It fills your mouth, tickles your taste buds and makes you salivate. There is nothing negative about the wine; there is no excess oak, nothing blurry, nothing to improve... perhaps the bottle used! I think this is a perfect wine. It seems to be getting younger and younger with time in the glass; it seems to be getting more focused and sharper, and I have no doubt the wine will evolve and last for a very, very, very long time in bottle. I kept the opened bottle for almost one week and the wine didn't move one inch--no oxidation or any signs of fatigue. Having tasted many other vintages, including the also perfect 1919 (which is still going strong at age 97), I have no doubt we're talking about a white for the next 50 years. Looking at the older vintages, I might even be underestimating its life span. The potential next release could be the 1998 in no less than ten years' time.

More Info

加利西亚
2
-

保税价格

¥ 3,385.00

里奥哈
2
94+ (WA)

保税价格

¥ 2,210.00

Wine Advocate (94+)

The second vintage of their top white is the 2019 Flor de Muga Blanco, produced with a blend of 40% Viura from red limestone and clay soils, 30% Garnacha Blanca from classical clay and limestone and 30% Maturana Blanca planted on sandy soils. It fermented in small barrels with indigenous yeasts and then matured in concrete eggs for three months and new barriques built in their own cooperage for six months. The wine is 13.2%alcohol and has a pH of 3.2 with very good acidity. There are only 37 hectares of Maturana Blanca in Rioja, of which they have eight. It's the same grape as the extinct Ribadavia variety from Galicia. The variety disappeared because it delivers very low yields, but they love the quality when it's picked fully ripe when it still keeps very good acidity. The wine is still a little oaky and powerful, from a warm and dry year, but the palate is electric and almost salty. This is a white that should develop nicely in bottle (I wish I had a time machine!), and as with the rosé, this feels like the finest vintage to date... only the second one! 11,892 bottles produced. It was bottled in December 2020.

More Info

巴斯克产区
1
-

保税价格

¥ 646.00

加泰罗尼亚
1
18.5 (JR)

保税价格

¥ 1,170.00

Jancis Robinson (18.5)

100% Malvasía de Sitges. Organic viticulture. Hand-harvested. Gentle pressing. Fermented in stainless-steel vats and aged on its lees for 9 months with bâtonnage twice a month. Neither fined nor filtered. Tasted blind. Fabulous! It is a saline, linear wine with a lot of energy, depth and very serious too. Elegance, strength, minerality and a clear sensation of wet stones. Very long and precise. Umami sensation on the back palate. I am impressed with this wine. World class. (FC) 12.5%

More Info

加利西亚
19
-

保税价格

¥ 3,405.00

加利西亚
1
-

保税价格

¥ 2,690.00

Pazo Senorans Rias Baixas Albarino Seleccion Anada 2012 is the latest released vintage of the wonderful white, and we can rest assured that it is a wine of immense personality. Awarded 98 points from the Peñin Guide, the leading wine magazine in Spain, this sings with fascinating notes of "white fruit, citrus fruit, fine lees, petrol". It possesses a richly flavourful and elegant palate ending with a lengthy finish.

More Info

里奥哈
1
96 (DC)

保税价格

¥ 1,795.00

Decanter (96)

Part of an accomplished range of Riojas from Laguardia producer Pujanza, this 100% Viura is grown on the small 3.5ha limestone vineyard of San Juan de Anteportalatina at 600m. This terroir produces a distinctive and distinguished white, with layered aromas, savoury notes, fresh lemon, preserved lemon, a touch of salinity, and stony minerality. Rioja's answer to white Burgundy: elegant, mineral, toasty, buttery, citrus, with real verve - a seam of focused acidity. Vibrant finish, long and layered with fresh grapefruit, saltiness, toasted nuts. Aged for 12 months in French oak and concrete. Limited production.

More Info

里奥哈
1
95 (WA)

保税价格

¥ 2,125.00

Wine Advocate (95)

The white 2020 Anteportalatina is a village white from Laguardia produced with Viura at 600 meters in altitude. It fermented in stainless steel and matured in French barriques and concrete egg for one year. It has 14.02% alcohol and a pH of 3.05 with 6.8 grams of acidity. I love the nose here; I find the restraint of cooler years. And the palate is powerful with great freshness. The wine is tasty and showcases the profile of Viura, a bit neutral and austere but with a lot of freshness and great aging potential. I liked this better than the 2019 Añadas Frías. 2,030 bottles.

More Info

加利西亚
1
98 (WA)

保税价格

¥ 13,000.00

Wine Advocate (98)

The single-vineyard Sorte O Soro had not been produced since 2016, and the 2019 Sorte O Soro is the next vintage after that. This plot has always shown additional elegance, freshness and salinity since he started vinifying it in 2004, because of the altitude (710 meters above sea level) and the north exposure to the Bibei Valley, where the old clone is planted on fine granite sand and quartz soils. Like As Sortes, this Sorte also fermented and matured with lees in new 500-liter French oak barrels for eight months. It has 14% alcohol with a pH of 3.12 and higher acidity (at 7.5 grams) than the rest of the 2019s. It feels very harmonious, elegant and nuanced with some creaminess, with notes of wet pollen and yellow flowers. The palate reflects the soil, with vibrant granite and very fine sand and electric quartz (saline), and it's also round and powerful from the clone that is planted in the vineyard. This vineyard is in the process of being organically and biodynamically certified. 2,240 bottles were filled in September 2020. I tasted the 2019s and 2020s from Rafa Palacios in Valdeorras. For him, these are two very good years. 2019 had a mild and dry winter and a rainy and cold spring that delayed budding, followed by a mild summer with fewer hours of sunshine, which meant a delay in the ripening process. Harvest was more than one month later than usual, and the grapes achieved very slow ripening and full development of aromas and flavors while keeping the acidity. The harvest started in October and finished in November. It's a beautiful, homogeneous vintage with very good wines. 2020 saw a moderately cool and rainy winter and a dry and cold spring that resulted in 20% less bunches than in 2019. The summer was also quite dry but, fortunately, not too hot. Given the low yields, maturation was accelerated, and the harvest began at the beginning of September for Louro and from September 25th for As Sortes. Given the scarce water, the plants had to work harder deep down into the soil, which marked the wines; the silica and quartz from the sandy soils of O Bolo shaped a saline identity and the wines achieved a lot of elegance and balance. It's a more heterogeneous vintage, and the higher-altitude vineyards behaved better. The 2020 O Soro is out of this world. He gave me a quick preview of the very cold 2021, a vin de garde vintage but a challenging year with a lot of rain. They are in the process of certifying their vineyards (organic and biodynamic), but they have some problems in the vineyards with neighbors who are not organic, so it will probably be faster for O Soro and Sorte Antiga.

More Info

加利西亚
1
98 (DC)

保税价格

¥ 3,590.00

Decanter (98)

Sampled from a vat, this is one of the best As Sortes I have ever tasted, comparable to the iconic 2011. It's a prodigy of subtleness and elegance. Everything is firmly delicate in this wine. Restrained aromas open up parsimoniously, with a steely structure like a great Burgundy, but with flinty acidity almost like Grosses Gewächs from Rheingau. Despite the fact that the sample was not yet bottled, the wine had no oak influence, just the indication that it had been aged, as top Godello must. Rafael Palacios is refining his work year after year, reaching the magic of the greatest wines. A top wine, and one to keep.

More Info

加利西亚
2
98 (DC)

保税价格

¥ 1,885.00

Decanter (98)

Sampled from a vat, this is one of the best As Sortes I have ever tasted, comparable to the iconic 2011. It's a prodigy of subtleness and elegance. Everything is firmly delicate in this wine. Restrained aromas open up parsimoniously, with a steely structure like a great Burgundy, but with flinty acidity almost like Grosses Gewächs from Rheingau. Despite the fact that the sample was not yet bottled, the wine had no oak influence, just the indication that it had been aged, as top Godello must. Rafael Palacios is refining his work year after year, reaching the magic of the greatest wines. A top wine, and one to keep.

More Info

加利西亚
1
-

保税价格

¥ 2,420.00

加利西亚
1
93 (WA)

保税价格

¥ 1,170.00

Wine Advocate (93)

The 2019 Louro comes from a vintage that Rafa Palacios compares with 2011, 2012, 2014 and 2016, the best vintages for him. The vines are on sandy granite soils, but there are some vineyards where there's a little more clay, and the vines are worked organically. It fermented in 3,500-liter oak foudres, where the wine matured with lees for four months. It always has a small percentage of Treixadura, around 4% this year, and in 2019, it reached 14% alcohol, so it's not a shy wine. It might seem incredible, but Treixadura is a very aromatic and balsamic grape and that small percentage is clearly noticeable in the aromatics, which gives Louro a very different profile from the AS Sortes, with a more herbal and balsamic touch. But Palacios tells me that's the freshness of the year (Godello can also be herbal), as they have regrafted a lot of Treixadura. In 2019, there is less Treixadura than in previous years, and there's only one hectare of Treixadura left in his vineyards. The wine does have very good freshness, plus a very salty finish and the granite sensation that gives it an electric touch, complex, powerful and with a profile of a serious wine with very little bitterness; Palacios says it reminds him of the 2005 As Sortes. This has to be one of the best vintages of Louro, a clear step up from previous vintages. 180,000 bottles produced. It was bottled between April and May 2020 from a single master blend.

More Info