Rosé
Italy is not only celebrated for its exceptional red and white wines but also for its captivating range of fine rosé wines. These elegant and refreshing wines have gained popularity worldwide for their delicate flavours, vibrant colours, and versatility. From the picturesque regions of the north-east to the hills of Tuscany, Italy offers a delightful array of rosé wines that are perfect for any occasion.

In Tuscany, renowned vineyards like Antinori, Castello di Ama, and Tenuta Argentiera craft exceptional rosé wines using Sangiovese grapes. These Tuscan rosés offer a unique expression of the region's terroir, displaying bright fruit flavors, lively acidity, and a touch of minerality. With their elegant profiles, Tuscan rosés are ideal for pairing with light dishes or enjoying on their own.

The Veneto region, known for its sparkling Prosecco wines, also produces delightful rosé wines made from native grape varieties such as Corvina and Rondinella. Notable vineyards like Allegrini, Tommasi, and Zenato offer captivating rosé wines with vibrant fruit aromas, a delicate effervescence, and a crisp, dry finish.

From north to south, Italy's diverse terroir and winemaking traditions contribute to a wide range of rosé styles. Whether you prefer a light and elegant Provençal rosé, a fruit-forward Tuscan rosé, or a sparkling rosé from Veneto, Italian rosé wines offer a delightful experience that captures the essence of the region and the joy of sipping a beautiful pink wine.

With their enchanting flavours and captivating hues, Italian rosé wines are the perfect choice for those seeking a refreshing and stylish wine experience. From relaxed summer gatherings to sophisticated celebrations, these fine rosés embody the charm, passion, and elegance that Italy is renowned for.
Rosé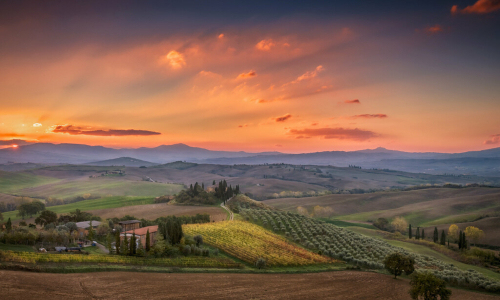 产品名
地区
数量
分数
价格

托斯卡纳
2
-

保税价格

¥ 1,490.00

伦巴第
3
-

保税价格

¥ 3,485.00

拉齐奥
9
-

保税价格

¥ 1,645.00

西西里岛
3
-

保税价格

¥ 1,720.00

托斯卡纳
2
-

保税价格

¥ 555.00

托斯卡纳
6
-

保税价格

¥ 1,545.00

皮尔蒙特
9
-

保税价格

¥ 1,325.00

皮尔蒙特
51
-

保税价格

¥ 1,590.00

皮尔蒙特
2
-

保税价格

¥ 1,730.00

皮尔蒙特
15
-

保税价格

¥ 1,510.00

利亚
1
-

保税价格

¥ 490.00

利亚
22
-

保税价格

¥ 1,545.00

阿布鲁佐
1
-

保税价格

¥ 8,730.00

阿布鲁佐
1
-

保税价格

¥ 4,565.00