Port
Welcome to the exquisite world of port wine, a captivating elixir that has stood the test of time and captivated connoisseurs with its rich flavors, velvety textures, and impeccable craftsmanship.

One of the most iconic names in the world of port wine is Taylor's. With a heritage dating back to 1692, Taylor's has consistently produced exceptional ports known for their remarkable aging potential and finesse. From their iconic Vintage Ports, which showcase the best grapes from exceptional years, to their rich and luscious Tawny Ports aged in oak casks, Taylor's continues to set the standard for excellence in port wine production.

Venturing to the house of Graham's, we encounter a legacy that spans over two centuries. Known for their remarkable Vintage Ports, Graham's consistently delivers wines of depth and complexity. From their opulent and full-bodied Malvedos Vintage to the sublime and silky Six Grapes Reserve, Graham's captures the essence of the Douro Valley, where the grapes are grown.

Another esteemed producer is Dow's, renowned for its rich and powerful ports. With a history dating back to 1798, Dow's has earned a reputation for producing wines of exceptional quality and longevity. Their Vintage Ports, with their intense fruit flavors and firm tannins, are highly sought after by collectors and enthusiasts alike.

Among the distinguished producers, Fonseca stands out for its finesse and elegance. Established in 1815, Fonseca specializes in producing Vintage Ports that balance richness and complexity. Their wines exhibit a perfect harmony of fruit, tannins, and acidity, resulting in extraordinary longevity and an unforgettable tasting experience.

These illustrious producers represent just a fraction of the extraordinary port wine brands available to the discerning connoisseur. Each house cherishes age-old traditions, employing meticulous techniques in vineyard management, grape selection, and aging to craft ports of unrivaled quality.
Port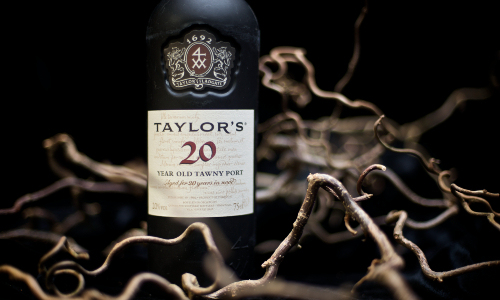 产品名
地区
数量
分数
价格

波特
3
98

保税价格

¥ 14,195.00

波特
1
-

保税价格

¥ 4,935.00

波特
33
94-96 (WA)

保税价格

¥ 3,060.00

Wine Advocate (94-96)

The Cockburn's Vintage Port is sourced from their two main vineyards, Quinta dos Canais and Quinta do Vale Coelho, plus a small contribution from Quinta do Cachao de Arnozelo. Around 55% of the blend is sourced from Touriga Nacional vines in Quinta dos Canais, the remainder of the blend 30% Touriga Franca, 5% Sousao and 10% a mixture of old vines. The fruit was picked between September 8 and October 5 at Canais and between September 12 and 30 at Vale Coelho. It has a lifted bouquet with raisin, fresh dates and some lovely tobacco and sandalwood aromas that lend the aromatic profile complexity, although it feels rather compact at the moment. The palate is very well-balanced with a spicy, black pepper-tinged opening and very good structure. There is wonderful focus here, with a refined, clove-tinged finish and a long, spicy aftertaste so you do not forget it in a hurry. The 2011 Cockburn harks back to those classics of yesteryear. Cockburn's is back. Tasted May 2013.

More Info

波特
78
-

保税价格

¥ 2,915.00

波特
2
99 (JS)

保税价格

¥ 2,495.00

James Suckling (99)

This shows fantastic graphite and dark-berry character with black-stone undertones and hints of dried roses. Full-bodied and very tight and precise. Good kick in the end. Love the polished tannins, which are totally folded into the wine. Reminds me of the 1947 Cockburn. Try in 2024.

More Info

波特
2
98 (JS)

保税价格

¥ 2,580.00

James Suckling (98)

Insane aromas of crushed berry, flowers and lifted ester like a fermenting lager. Full body, tannic yet so finely grained in texture. Extremely long and beautiful. It goes on for minutes. 2,500 cases. Try in 2026.

More Info

波特
1
94 (WA)

保税价格

¥ 771.00

Wine Advocate (94)

The 2018 Vintage Port Quinta da Roeda is a field blend aged for approximately 18 months in very large used wooden vats. It comes in with 104 grams of residual sugar. Ripe and expressive, this delicious single-quinta Porto also has fine concentration and some pop on the finish. Indeed, as this sits and airs out, it proves it has a real backbone. Two days later, it was pretty tight. This is more about fruit than structure, though, and this sexy, nuanced and succulent Port is going to be hard to resist as it ages. Likely to be accessible on the younger side, it should still hold very well. I need to see a bit more to be fully convinced, but right now this seems like the steal and sleeper of the Fladgate Partnership trio this issue (the Fonseca and Taylor's being the others). For the moment—and young Ports do change notably as they age—this would be my favorite of the trio. The price references a full bottle, although this was tasted from a half bottle.

More Info

波特
5
94 (WA)

保税价格

¥ 5,050.00

Wine Advocate (94)

The 2016 Vintage Port is a field blend originally seen about a week before bottling. It comes in with 104 grams of residual sugar. Not a lot has changed except that it seems even more approachable and much better balanced now. It also seems drier than its statistics would suggest. Tight and intense on first taste, this comes around relatively well with a couple of hours of air on the first day tasted, but it isn't expressive until a couple of days later. The initial firmness moderates to some extent, showcasing a relatively approachable young Port. (That doesn't mean it is ready or close to it.) The concentration seems good enough now, so that the hints of alcohol that I saw in June—and again this time around when this was in its first 90 minutes of aeration—seem under much better control. The balance is just more appealing. It shows beautifully with a couple of days of air. As with all Ports of any quality, this could use some time. This is gripping, but it won't sear your mouth with tannins. You are going to have to cellar it awhile to allow it to acquire more complexity and more harmony, though. This is showing more promise than ever.

More Info

波特
1
19 (RM)

保税价格

¥ 2,665.00

Richard Mayson (19)

Croft has developed its own rather ripe, voluptuous and rather jammy style in recent years, distinguishing the wine from the firmer, perhaps more challenging character of Fonseca and Taylor. Perhaps 2017 has been kind to Quinta da Roêda which provides the 'cornerstone' of this Port: surprisingly closed on the nose with plump juicy fruit underlying, ripe plums and cherries; similarly plump and voluptuous initially with a wonderfully ripe, broad tannic core rising in the mouth, dense and rather gorgeous all the way through to a fresh, vibrant finish. This has it all and maybe the wine of the vintage.

More Info

波特
8
92-95 (WA)

保税价格

¥ 3,420.00

Wine Advocate (92-95)

The 2011 Croft is initially taciturn on the nose, even after allowing it 20 minutes in my glass. A light swirling immediately awakens the aromatics to offer blackberry, Seville orange marmalade, blueberries and dried fig – complex and quite compelling. There is real mineralite within this bouquet that, returning after 30 minutes, offers alluring ocean spray scents rolling in off the ocean. The palate is medium-bodied with a velvety-smooth opening that belies the fine, structured tannins underneath. It clams up a little towards the finish, shuts the lid tight and consequently there is the sensation of less persistency here compared to the Taylor's or Fonseca. But Croft has a knack of filling out with bottle age and becomes both gentle and generous with the passing years. Tasted May 2013.

More Info

波特
8
94 (WA)

保税价格

¥ 2,495.00

Wine Advocate (94)

The 2016 Vintage Port is a field blend originally seen about a week before bottling. It comes in with 104 grams of residual sugar. Not a lot has changed except that it seems even more approachable and much better balanced now. It also seems drier than its statistics would suggest. Tight and intense on first taste, this comes around relatively well with a couple of hours of air on the first day tasted, but it isn't expressive until a couple of days later. The initial firmness moderates to some extent, showcasing a relatively approachable young Port. (That doesn't mean it is ready or close to it.) The concentration seems good enough now, so that the hints of alcohol that I saw in June—and again this time around when this was in its first 90 minutes of aeration—seem under much better control. The balance is just more appealing. It shows beautifully with a couple of days of air. As with all Ports of any quality, this could use some time. This is gripping, but it won't sear your mouth with tannins. You are going to have to cellar it awhile to allow it to acquire more complexity and more harmony, though. This is showing more promise than ever.

More Info

波特
1
90 (VN (ST))

保税价格

¥ 3,670.00

Vinous - Stephen Tanzer (90)

Full medium ruby. Roasted black raspberry and cassis lifted by musky espresso and an exotic smoky, peaty element. Dense and rich; sweet and approachable but with shape and grip. A bit youthfully grapey in the mouth, with smoke and earth notes. Finishes with building, slightly austere tannins and very good length. (Kobrand, Inc., New York, NY)

More Info

波特
1
95 (WS)

保税价格

¥ 1,640.00

Wine Spectator (95)

Wonderful aromas of blackberry, lilac and a bit of stems. Full-bodied, with silky tannins, medium sweetness and a long finish. Solid. Needs a little time still. Seems to be coming together now. '77/'85/'97 blind Port retrospective.

More Info

波特
6
97 (WS)

保税价格

¥ 1,710.00

Wine Spectator (97)

This young Port has superb grip. A mouthpuckering monster with masses of fruit and tannins, it has wonderful ripe, grapey aromas that carry through to the palate. Truly one of the great Dows. Best after 2010. 13,000 cases made.

More Info

波特
1
97 (WS)

保税价格

¥ 6,285.00

Wine Spectator (97)

This young Port has superb grip. A mouthpuckering monster with masses of fruit and tannins, it has wonderful ripe, grapey aromas that carry through to the palate. Truly one of the great Dows. Best after 2010. 13,000 cases made.

More Info

波特
1
94 (WA)

保税价格

¥ 4,985.00

Wine Advocate (94)

The complex aromatics of the opaque, black-colored 2003 Dow Vintage Port display chocolate, dried oak, black cherries, blackberries, copious spices, and a myriad flowers. This fresh, backward wine offers a medium to full-bodied, deeply concentrated core of spice-laced dark fruits. Softly-textured and seductive in the mid-palate, it boasts abundant layers of candied Damson plums, blueberries, black cherries, molasses, and hints of chocolate before revealing its firm structure. Extremely youthful and primary, this exceptional effort demands patience. Projected maturity: 2025-2045+. Importer: Premium Port Wines, Inc., San Francisco, CA; tel. (866) 554-9920

More Info

波特
2
99 (WS)

保税价格

¥ 5,555.00

Wine Spectator (99)

Powerful, refined and luscious, with a surplus of dark plum, kirsch and cassis flavors that are unctuous and long. Shows plenty of grip, presenting a long, full finish, filled with Asian spice and raspberry tart accents. Rich and chocolaty. One for the ages. Best from 2030 through 2060. 5,000 cases made. -KM

More Info

波特
2
98 (WS)

保税价格

¥ 2,780.00

Wine Spectator (98)

This packs a lot of fun, with a wallop of blackberry, fig, boysenberry and açai berry compote flavors working together, laced with a mouthwatering licorice snap note and driven by a fresh, well-detailed finish. A roasted apple wood accent is integrated as well, lending textural contrast through the vivacious finish. Best from 2030 through 2055. 350 cases made

More Info

波特
1
98 (WS)

保税价格

¥ 2,940.00

Wine Spectator (98)

This packs a lot of fun, with a wallop of blackberry, fig, boysenberry and açai berry compote flavors working together, laced with a mouthwatering licorice snap note and driven by a fresh, well-detailed finish. A roasted apple wood accent is integrated as well, lending textural contrast through the vivacious finish. Best from 2030 through 2055. 350 cases made

More Info

波特
2
98 (VN)

保税价格

¥ 2,960.00

Vinous (98)

The 2017 Dow's Vintage Port showed a slight reduction and required more time to really open in the glass. Typical of Dow's it has a more backward and introspective bouquet compared to its peers, scents of blackberry, clove, wild mint, cassis and vanilla, gradually gaining more intensity with aeration. The palate is simply glorious. It is built around a compelling tannic frame that seems finer than any Dow's I have encountered apart from the ethereal 2011. There is so much energy coiled up in this Port, a sense of symmetry that is enthralling and yet you just know that it needs to be cellared for 15-20 years for it to reveal its full potential. For serious Port-lovers. One of the vintages most cerebral offerings. Total production is 5,250 cases.

More Info

波特
5
98 (VN)

保税价格

¥ 2,930.00

Vinous (98)

The 2017 Dow's Vintage Port showed a slight reduction and required more time to really open in the glass. Typical of Dow's it has a more backward and introspective bouquet compared to its peers, scents of blackberry, clove, wild mint, cassis and vanilla, gradually gaining more intensity with aeration. The palate is simply glorious. It is built around a compelling tannic frame that seems finer than any Dow's I have encountered apart from the ethereal 2011. There is so much energy coiled up in this Port, a sense of symmetry that is enthralling and yet you just know that it needs to be cellared for 15-20 years for it to reveal its full potential. For serious Port-lovers. One of the vintages most cerebral offerings. Total production is 5,250 cases.

More Info

波特
2
-

保税价格

¥ 2,350.00

波特
1
-

保税价格

¥ 10,970.00

波特
1
96 (DC)

保税价格

¥ 3,005.00

Decanter (96)

A troublesome vintage for many shippers, but Fonseca 1985 never fails to impress: tight-knit, dense and minty with a core of concentration and pure berry fruit. Succulent, wonderfully fresh and vibrant at 30 years old. Peacock's tail of a finish. A real 'wow' of a wine that promises to last a lifetime.

More Info

波特
1
97 (WA)

保税价格

¥ 6,545.00

Wine Advocate (97)

Fonseca has scored in both the 1991 and 1992 vintages. The 1992 is a majestic young port that should ultimately rival, perhaps even surpass this house's most recent great efforts (1985, 1977, 1970, 1963). This colossal vintage port reveals a nearly opaque black/purple color, and an explosive nose of jammy black fruits, licorice, chocolate, and spices. Extremely full-bodied and unctuously-textured, this multi-layered, enormously-endowed port reveals a finish that lasts for over a minute. It is a magnificent port that will age well for 30-40 years. Importer: Kobrand, Inc., New York, NY; tel. (212) 490-9300.

More Info

波特
2
93+ (VN (ST))

保税价格

¥ 1,520.00

Vinous - Stephen Tanzer (93+)

Full saturated ruby. Inky, brooding aromas of syrupy black fruits and violet. Dense, thick and tactile, with superb depth of flavor and compelling juicy sweetness. Finishes with powerful tannins and superb grip. Not as flamboyantly aromatic as this wine normally is in its youth, but structured for long, slow development in bottle. (Kobrand, Inc., New York, NY)

More Info

波特
1
96 (WA)

保税价格

¥ 5,160.00

Wine Advocate (96)

The 2000 Fonseca continues to exude finesse and focus on the nose, with pure blackberry, juniper berries, licorice and a touch of sloes, perhaps as Adrian Bridge remarked, just beginning to close after ten years in bottle. The palate is underpinned by very fine tannins, a sensual, svelte texture with wonderful acidity. The harmony and symmetry is alluring, the finish precise and demonstrating the persistency to suggest a long future ahead. Drink 2020-2060.

More Info

波特
1
95-100 (WS)

保税价格

¥ 5,380.00

Wine Spectator (95-100)

Wild aromas, with flowers, blackberries and passion fruit. Full-bodied, massive on the palate. Medium-sweet. The finish goes on for minutes. A mega young Port. Fonseca. What do you expect? Score range: 95-100

More Info

波特
1
97-99 (WA)

保税价格

¥ 9,365.00

Wine Advocate (97-99)

The Fonseca 2011 is typically more forthcoming on the nose compared to the bashful Croft: a strident bouquet with lifted scents of freshly picked blackberries, kirsch, crushed stone and a dash of Hoi Sin and oyster sauce. It is very well-defined, very focused and direct. The palate is silky smooth with not a rough edge in sight, though not a typically voluptuous Fonseca because of the keen thread of acidity and the structure that lends this mighty Port wonderful backbone. A slight viscosity on the finish lacquers the tongue and indicates a core of sweet fruit is ticking away underneath that will surely explode several years after bottling. A tincture of salted licorice on the aftertaste is very attractive. This will turn out to become an outstanding Fonseca, the growing season taming its exuberance with spectacular results. So much potential, but just 6,000 cases were produced. Tasted May 2013.

More Info

波特
2
97-99 (WA)

保税价格

¥ 3,005.00

Wine Advocate (97-99)

The Fonseca 2011 is typically more forthcoming on the nose compared to the bashful Croft: a strident bouquet with lifted scents of freshly picked blackberries, kirsch, crushed stone and a dash of Hoi Sin and oyster sauce. It is very well-defined, very focused and direct. The palate is silky smooth with not a rough edge in sight, though not a typically voluptuous Fonseca because of the keen thread of acidity and the structure that lends this mighty Port wonderful backbone. A slight viscosity on the finish lacquers the tongue and indicates a core of sweet fruit is ticking away underneath that will surely explode several years after bottling. A tincture of salted licorice on the aftertaste is very attractive. This will turn out to become an outstanding Fonseca, the growing season taming its exuberance with spectacular results. So much potential, but just 6,000 cases were produced. Tasted May 2013.

More Info