Leflaive
About Domaine Leflaive
The single most famous and enormously respected estate in Puligny-Montrachet, there have been members of the Leflaive clan dabbling in vinous affairs in the area since 1717 – the true founder of the current domaine as we know it, however, was Joseph Leflaive (1970-1953). The great man's sons did an admirable job of expanding their vineyard holdings, as well as building the foundations of the fearsome reputation this Burgundian legend enjoys to this day.
It was under the visionary and transformative stewardship of Anne-Claude Leflaive, taking the reins in 1990, that this mythical domaine became a leader of Burgundy's now-ubiquitous biodynamic movement, with the entire estate converting to fully biodynamic as early as 1997! The tragic and untimely death of Anne-Claude in 2015 saw general management pass to Eric Remy, who is doing an admirable job of honouring the legacy of the great woman.
Viniculture
Domaine Leflaive is one of the largest holders of Grands and 1er Crus in the appellation, with 22 hectares in total of which no fewer than 5 are Grands Crus. One would be hard pressed to find any domaine with finer plots at their disposal, and it is most fortunate that the Leflaive family are true masters at expressing every ounce of sublime minerality, personality and vitality from these exceptional terroirs.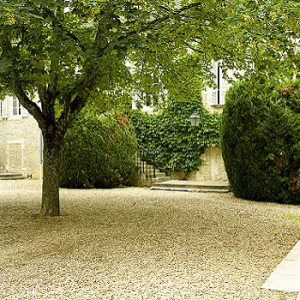 产品名
地区
数量
分数
价格

勃艮第
1
-

保税价格

¥ 28,120.00

勃艮第
1
-

保税价格

¥ 56,375.00

勃艮第
4
-

保税价格

¥ 4,585.00

勃艮第
1
-

保税价格

¥ 5,470.00

勃艮第
10
-

保税价格

¥ 1,225.00

勃艮第
7
-

保税价格

¥ 3,435.00

勃艮第
2
-

保税价格

¥ 5,470.00

勃艮第
1
-

保税价格

¥ 5,470.00

勃艮第
1
-

保税价格

¥ 6,145.00

勃艮第
1
-

保税价格

¥ 5,470.00

勃艮第
1
-

保税价格

¥ 5,680.00

勃艮第
1
95

保税价格

¥ 15,610.00

勃艮第
1
-

保税价格

¥ 12,535.00

勃艮第
1
93+ (VN)

保税价格

¥ 50,760.00

Vinous (93+)

Deeper-pitched, superripe nut oil aroma complicated by a hint of menthol. Dense, thick and mouthfilling; extremely young, rather powerful wine with a bit of youthful aggressiveness. Almost tannic on the aftertaste. Got better and better with aeration.

More Info

勃艮第
1
95 (WSM)

保税价格

¥ 53,695.00

Wine & Spirit Magazine (95)

Bâtard's power expressed without any excess weight: This wine is delicate and detailed rather than monolithic. Most of the detail appears at the end, with a subtle length that expands and extends for minutes, touching on wildflower honey, rich pineapple and peach. The initial aromas should develop with age, as the wine opens over the next ten years in bottle.

More Info

勃艮第
1
95 (WS)

保税价格

¥ 34,935.00

Wine Spectator (95)

Broad-shouldered and somewhat monolithic, this white plays its peach, citrus and apple flavors off spice and toast notes. The vibrant structure keeps this well-defined, as the citrus and spice themes echo on the finish. There's a brilliance to this wine, but it needs time. Best from 2014 through 2028. 65 cases imported. -BS

More Info

勃艮第
1
95 (WS)

保税价格

¥ 11,120.00

Wine Spectator (95)

Broad-shouldered and somewhat monolithic, this white plays its peach, citrus and apple flavors off spice and toast notes. The vibrant structure keeps this well-defined, as the citrus and spice themes echo on the finish. There's a brilliance to this wine, but it needs time. Best from 2014 through 2028. 65 cases imported. -BS

More Info

勃艮第
1
96 (WA)

保税价格

¥ 66,120.00

Wine Advocate (96)

The 2009 Batard-Montrachet positively explodes from the glass. Round, sweet and expressive, the wine saturates the palate with masses of fruit in a bold, powerful style that is utterly irresistible. The finish is intense and resonant in all directions. Remy notes that the Batard is the only 2009 above 14% in alcohol. Anticipated maturity: 2017+.

More Info

勃艮第
1
97 (WA)

保税价格

¥ 50,340.00

Wine Advocate (97)

The 2010 Batard-Montrachet covers every inch of the palate with fruit. In 2010, the Batard is towering, statuesque and simply impeccable. Today the aromas and flavors are not at all developed, rather the wine is really all about textural elegance and finesse, and there is plenty of that here. A huge, explosive finish rounds things out in style. The Batard is a wine of contrasts. At times it is quite bold and extroverted, at others it possesses admirable restraint. Either way, it is magnificent. Anticipated maturity: 2020+.

More Info

勃艮第
1
97 (WA)

保税价格

¥ 50,120.00

Wine Advocate (97)

The 2010 Batard-Montrachet covers every inch of the palate with fruit. In 2010, the Batard is towering, statuesque and simply impeccable. Today the aromas and flavors are not at all developed, rather the wine is really all about textural elegance and finesse, and there is plenty of that here. A huge, explosive finish rounds things out in style. The Batard is a wine of contrasts. At times it is quite bold and extroverted, at others it possesses admirable restraint. Either way, it is magnificent. Anticipated maturity: 2020+.

More Info

勃艮第
2
95 (WA)

保税价格

¥ 10,045.00

Wine Advocate (95)

Tasted blind at the Burgundy 2011 horizontal tasting in Beaune. The Bâtard-Montrachet 2011 from Anne-Claude Leflaive is slightly deeper in color than its peers. The nose is a little austere at first, but it unfolds nicely with impressive mineral (slate and flint) scents, well defined and poised. The palate is well balanced with a keen thread of acidity. There is a bright citric heart to this Bâtard-Montrachet with fleeting touches of nectarine and citrus lemon joining the edgy mineral finish. This is a classy Grand Cru – regal but not imposing.

More Info

勃艮第
1
95 (WA)

保税价格

¥ 57,720.00

Wine Advocate (95)

Tasted blind at the Burgundy 2011 horizontal tasting in Beaune. The Bâtard-Montrachet 2011 from Anne-Claude Leflaive is slightly deeper in color than its peers. The nose is a little austere at first, but it unfolds nicely with impressive mineral (slate and flint) scents, well defined and poised. The palate is well balanced with a keen thread of acidity. There is a bright citric heart to this Bâtard-Montrachet with fleeting touches of nectarine and citrus lemon joining the edgy mineral finish. This is a classy Grand Cru – regal but not imposing.

More Info

勃艮第
1
93-96 (BH)

保税价格

¥ 27,005.00

Burghound (93-96)

Here the nose is restrained to the point of being all but mute and only aggressive swirling coaxes the grudging aromas of pear, white peach, apricot, acacia blossom and discreet menthol nuances. As is usually the case there is more size, weight and muscle to the medium weight plus flavors that possess a hint of bitter lemon on the massively long finish. What I find interesting about the 2013 Bâtard is not only that it is more elegant then usual but also that it manages to deliver so much volume and power without any appreciable weight. In a word, brilliant.

More Info

勃艮第
1
97 (WS)

保税价格

¥ 19,800.00

Wine Spectator (97)

This intense white exhibits lemon, apple and honeydew melon flavors over a backbone of crackling acidity. Linear and persistent, this has an extra dimension, resonating on the long aftertaste of spice and mineral. Best from 2020 through 2032.

More Info

勃艮第
1
97 (WS)

保税价格

¥ 31,580.00

Wine Spectator (97)

This intense white exhibits lemon, apple and honeydew melon flavors over a backbone of crackling acidity. Linear and persistent, this has an extra dimension, resonating on the long aftertaste of spice and mineral. Best from 2020 through 2032.

More Info

勃艮第
1
97-99 (JMO)

保税价格

¥ 36,435.00

Jasper Morris Inside Burgundy (97-99)

5 Star Wine. Planted between 1962 and 1989. Pale yellow, quite fresh. Touch of coconut. Much greater depth than the Bienvenues-Bâtard-Montrachet, quite a difference between the two. A little fresh ripe lemon zest infuses the finish, lots of subtlety, precision and absolutely the depth of grand cru. Excellent finishing acidity, and a wealth of different aromatics that come back at the finish, peach and pear without suggesting over ripeness. Very lovely.

More Info

勃艮第
1
96 (VN)

保税价格

¥ 10,545.00

Vinous (96)

The 2019 Bâtard-Montrachet Grand Cru shows a little more clarity, a touch more crystalline on the nose compared to the Bienvenue, scents of Granny Smith apples, petrichor and gunflint. It is controlled and penetrating. The palate is extremely well balanced with a fine silver bead of acidity that cuts through the concentrated malic fruit, a dash of pepper towards the finish that fans out gloriously, sour lemon and grapefruit lingering on the aftertaste. Wonderful. Closure: Diam 30

More Info

勃艮第
3
96-98 (JMO)

保税价格

¥ 10,700.00

Jasper Morris Inside Burgundy (96-98)

5-Star Wine Mid lemon yellow. The bouquet also takes time to emerge, then shows a little more power than the Bienvenues. The oak is a fraction more present but still superbly integrated. The taffeta texture could not possibly have more tensile strength, with an exemplary purity of fruit. To have so much power (not in an alcoholic sense) and yet so much grape. Little light fresh apple notes to finish. Tasted: May 2022

More Info

勃艮第
2
96-98 (JMO)

保税价格

¥ 77,825.00

Jasper Morris Inside Burgundy (96-98)

5-Star Wine Mid lemon yellow. The bouquet also takes time to emerge, then shows a little more power than the Bienvenues. The oak is a fraction more present but still superbly integrated. The taffeta texture could not possibly have more tensile strength, with an exemplary purity of fruit. To have so much power (not in an alcoholic sense) and yet so much grape. Little light fresh apple notes to finish. Tasted: May 2022

More Info

勃艮第
1
97 (WE)

保税价格

¥ 18,340.00

Wine Enthusiast (97)

A marvelously intense wine, the Chardonnay singing with light toast and acidity. The wine has layers of green apple, spice, a tight texture and orange zest highlights. Age for at least seven years.

More Info