Beaujolais
Beaujolais, located in eastern France just south of Burgundy, is renowned for its light-bodied red wines made from the Gamay grape. These wines are known for their bright fruit flavors, low tannins, and high acidity. The region boasts ten designated vineyard areas, known as crus, that produce complex and age-worthy wines, including Saint-Amour, Juliénas, Chénas, Moulin-à-Vent, Fleurie, Chiroubles, Morgon, Régnié, Brouilly, and Côte de Brouilly.

Beaujolais has a rich history dating back to the Roman era, but it wasn't until the 14th century that wine production became a focus. In the mid-20th century, the region became famous for its Beaujolais Nouveau, a wine made using the carbonic maceration method that is released just weeks after harvest. However, the commercialization and declining quality of this wine led to its reputation suffering in the 1990s.

In recent years, Beaujolais has experienced a resurgence in quality-focused winemaking, led by a group of producers known as the ""Gang of Four"": Jean Foillard, Marcel Lapierre, Guy Breton, and Jean-Paul Thévenet. These producers champion natural winemaking practices, avoiding the use of chemicals and focusing on expressing the terroir of their vineyards. Today, Beaujolais is recognized for both its traditional and modern styles of winemaking, with a renewed focus on quality and terroir-driven wines that pair perfectly with a variety of foods, including charcuterie and grilled meats.
Beaujolais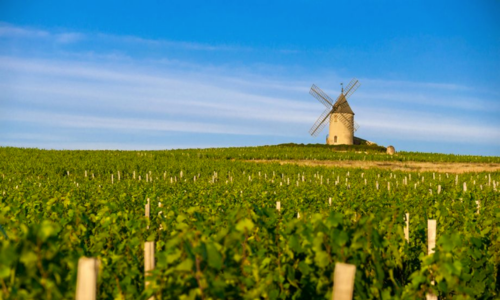 产品名
地区
数量
分数
价格

薄酒莱
1
-

保税价格

¥ 1,325.00

薄酒莱
2
92 (VN)

保税价格

¥ 1,370.00

Vinous (92)

Brilliant ruby. Aromas of fresh red/blue fruits, violet and smoky minerals pick up a hint of smokiness as the wine opens up. Sweet and expansive in the mouth, offering juicy boysenberry and raspberry flavors that put on weight with air. Finishes smooth and sappy, displaying strong tenacity, a lingering blue fruit note and velvety tannins that sneak in slowly.

More Info

薄酒莱
3
93 (VN)

保税价格

¥ 1,815.00

Vinous (93)

Dark, bright-rimmed magenta. Mineral-accented cherry and black raspberry aromas are underscored by a suave floral nuance that builds as the wine opens up. Juicy and penetrating in the mouth, offering sappy dark berry and bitter cherry flavors with complicating suggestions of baking spices and candied violet. The floral note builds steadily through the impressively long, seamless finish, which is framed by discreet tannins that meld smoothly with the wine's intense fruit.

More Info

薄酒莱
1
93 (VN)

保税价格

¥ 4,485.00

Vinous (93)

Lurid ruby. A highly perfumed bouquet evokes ripe red fruits, Indian spices, incense and smoky minerals. In a rich yet distinctly elegant style, offering concentrated, alluringly sweet raspberry and cherry liqueur, floral pastille and spicecake flavors that show excellent clarity and back-end thrust. Suave and seamless in texture, but possesses impressive structure thanks to a core of juicy acidity. The long, floral-dominated finish is shaped by supple tannins and shows serious tenacity.

More Info

薄酒莱
3
-

保税价格

¥ 1,945.00

薄酒莱
1
94 (VN)

保税价格

¥ 3,190.00

Vinous (94)

Vivid red. A highly perfumed bouquet evokes ripe, spice-accented red berries and cherry liqueur, smoky minerals and a hint of incense. Energetic, mineral-laced blueberry and bitter cherry flavors show very good depth and take on a hint of candied licorice with air. Smooth, harmonious tannins add framework to the impressively long, floral-tinged finish, which leaves behind a sweet touch of red fruit preserves.

More Info

薄酒莱
4
-

保税价格

¥ 1,655.00

薄酒莱
10
-

保税价格

¥ 1,695.00

薄酒莱
6
-

保税价格

¥ 2,000.00

薄酒莱
1
-

保税价格

¥ 410.00

薄酒莱
2
-

保税价格

¥ 470.00

薄酒莱
5
-

保税价格

¥ 1,655.00

薄酒莱
5
-

保税价格

¥ 1,655.00

薄酒莱
3
-

保税价格

¥ 2,045.00

薄酒莱
8
-

保税价格

¥ 2,370.00

薄酒莱
8
-

保税价格

¥ 1,925.00

薄酒莱
5
-

保税价格

¥ 1,525.00

薄酒莱
5
93 (VN)

保税价格

¥ 2,045.00

Vinous (93)

Ruby-red. An explosively perfumed, complex bouquet evokes mineral-accented red berries, potpourri and Asian spices. Concentrated yet lithe, showing excellent clarity and lift to the raspberry liqueur and bitter cherry flavors, which are given spine by juicy acidity. Shows impressive power and vivacity on the strikingly long, seamless finish, which is framed by fine-grained, harmonious tannins.

More Info

薄酒莱
3
-

保税价格

¥ 2,185.00

薄酒莱
3
-

保税价格

¥ 2,045.00

薄酒莱
8
-

保税价格

¥ 2,310.00

薄酒莱
2
-

保税价格

¥ 1,720.00

薄酒莱
15
93+ (WA)

保税价格

¥ 1,470.00

Wine Advocate (93+)

The 2015 Morgon Côte du Py is a deep, brooding wine, unfurling in the glass with notes of spicy dark fruits, baking chocolate and rich soil tones. On the palate, it's full-bodied, super concentrated and powerful, with lovely acids, fine-grained tannins and a rich but vibrant finish. While it's atypically imposing and large-scaled, it's a very persuasive rendition of the balmy, dry 2015 vintage, and it looks likely to handsomely repay cellaring.

More Info

薄酒莱
5
-

保税价格

¥ 1,076.00

薄酒莱
5
-

保税价格

¥ 1,076.00

薄酒莱
5
-

保税价格

¥ 1,076.00

薄酒莱
2
94 (WA)

保税价格

¥ 989.00

Wine Advocate (94)

The 2019 Moulin-à-Vent Clos du Grand Carquelin has turned out especially well this year, wafting from the glass with notes of dark berry fruit, cherry preserve, warm spices and rose petals. Medium to full-bodied, supple and enveloping, with melting tannins and an ample core of succulent fruit, it's seamless and sensual, deriving from parcels located near Champ de Cour this year.

More Info

薄酒莱
5
-

保税价格

¥ 1,076.00

薄酒莱
6
-

保税价格

¥ 2,100.00

薄酒莱
4
-

保税价格

¥ 2,015.00