Andalusia
Andalusia, a region in southern Spain, is a captivating wine destination that offers a diverse range of fine wines. With its warm climate, unique terroir, and rich winemaking traditions, Andalusia is renowned for producing exceptional wines that reflect the region's cultural heritage and dedication to quality.

One of the most famous vineyards in Andalusia is Bodegas Tradición, a family-owned winery known for its exquisite Sherry wines. Their Sherries, including Fino, Amontillado, and Oloroso, showcase the region's mastery in producing these fortified wines with distinct flavors, aromas, and aging processes.

Andalusia is celebrated for its fortified wines, particularly the world-renowned Sherries from the Jerez-Xérès-Sherry and Manzanilla de Sanlúcar de Barrameda regions. Bodegas Lustau, González Byass, and Bodegas Tradición are among the notable producers that craft exceptional Sherries with a range of styles, from bone-dry to lusciously sweet.

The region is also known for its unique dessert wine, Pedro Ximénez (PX). Vineyards such as Alvear, Toro Albalá, and Bodegas Robles specialize in crafting luscious, intensely sweet PX wines that exhibit flavors of raisins, figs, caramel, and a velvety texture.

While Andalusia is famous for its fortified and dessert wines, it also produces notable table wines. The Montilla-Moriles region, known for its wine made from the Pedro Ximénez grape, offers dry white wines with crisp acidity and distinctive nutty flavors. Vineyards such as Pérez Barquero and Bodegas Alvear produce outstanding examples of these wines.

Andalusia's fine wines beautifully capture the region's rich history, vibrant culture, and exceptional winemaking traditions. Whether you're sipping a bone-dry Sherry, indulging in a luscious PX dessert wine, or enjoying a crisp Montilla-Moriles white, Andalusian wines promise a journey of flavors that reflect the region's unique terroir and winemaking expertise.
Andalusia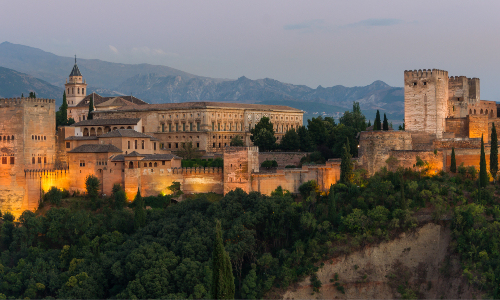 产品名
地区
数量
分数
价格

安达卢西亚
1
100 (WA)

保税价格

¥ 11,275.00

Wine Advocate (100)

The 1946 Don PX Convento Seleccion produced with Pedro Ximenez grapes dehydrated under the sun at the time of the Second World War, was only bottled in September 2011. This is an extreme wine, my first descriptor was ultra-mega-super concentrated. It is unbelievably powerful, both in the nose and the palate, full of umami, with sweet cinnamon, Christmas cake, camphor, petrol, lemongrass, Belgian chocolate and butter. Incredibly complex and rich, sweet, balanced and smooth in the palate, it is both very sweet and somehow salty, and with time it develops a black olive note. It combines the texture of the 1962 and the elegance of the 1949. It is as decadent as it gets. 825 bottles were produced. This wine will survive all of us. These wines are kept for generations and offered in very small quantities, but it's amazing that you can still buy and drink something so old, and I'm even tempted to say that it might represent good value for what it is. A real tour de force sweet wine. Drink it if you ever have the privilege to do so from 2013-2060.

More Info

安达卢西亚
1
98 (WA)

保税价格

¥ 2,605.00

Wine Advocate (98)

One more single-harvest, old sweet wine, the 1955 Don PX Convento Selección was bottled in September 2014 and it had been aged slowly in very old American oak barrels and getting thick and concentrated through evaporation. It's 320 grams of sugar are (partially) compensated by 6.5 grams of acidity. It has a nose and palate of chocolate-covered candied orange, spices, molasses. I'd say the dominant aromas in the nose are dark chocolate. It's very dense, developing notes of very concentrated licorice and balsamic, mint, camphor and evolving notes of petrol with time. Complex, rare and unique. 8,400 bottles.

More Info