Portugal
The wines of Portugal are renowned for their unique and diverse characteristics, with a rich history of winemaking that dates back centuries. This Southern European country produces a range of different wines, from crisp whites to full-bodied reds, each with its own distinct style and flavor profile.

One of the most famous Portuguese wines is Port wine, a fortified wine produced in the Douro Valley region. Port is known for its sweet, rich flavor and is often served as a dessert wine. Another popular Portuguese wine is Vinho Verde (green wine), a refreshing, light-bodied wine that is perfect for warm weather.

In addition to these famous wines, Portugal also produces a range of high-quality table wines, including both red and white varietals. Some of the most popular grape varieties grown in Portugal include Touriga Nacional, Alvarinho, and Aragonez.

Portuguese winemakers are known for their use of traditional winemaking techniques, including ageing wines in oak barrels and using indigenous grape varieties. This approach results in wines with unique flavors and aromas that are distinctive to the region.

In recent years, the wines of Portugal have gained increasing recognition and popularity among wine enthusiasts worldwide. With its diverse range of wines and unique winemaking techniques, Portugal is a must-visit destination for wine lovers and a region worth exploring.

The wines of Portugal offer a unique and diverse range of flavors and styles, from the sweet and rich Port wine to the refreshing Vinho Verde. With its use of traditional winemaking techniques and indigenous grape varieties, Portuguese wine is a must-try for wine enthusiasts.
Portugal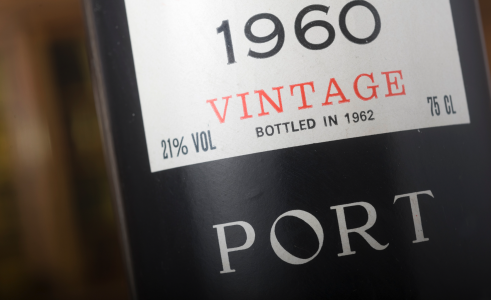 产品名
地区
数量
分数
价格

杜罗河
1
-

保税价格

¥ 1,640.00

波特
1
-

保税价格

¥ 1,435.00

波特
1
-

保税价格

¥ 453.00

波特
1
-

保税价格

¥ 1,600.00

阿兰特茹
1
-

保税价格

¥ 3,340.00

阿兰特茹
2
-

保税价格

¥ 7,625.00

杜罗河
1
-

保税价格

¥ 58,325.00

杜罗河
1
99 (JS)

保税价格

¥ 24,575.00

James Suckling (99)

Extremely deep red with aromas and flavors that change all the time with blackberry, black raspberry, black licorice, floral and asphalt. Full-bodied with deep intensity, power and finesse. The tannins are wonderfully polished yet so much there. This is a tribute to the first great Barca Velhas of the 1960s. Drinkable, but better in three or four years.

More Info

杜罗河
1
99 (JS)

保税价格

¥ 11,655.00

James Suckling (99)

Extremely deep red with aromas and flavors that change all the time with blackberry, black raspberry, black licorice, floral and asphalt. Full-bodied with deep intensity, power and finesse. The tannins are wonderfully polished yet so much there. This is a tribute to the first great Barca Velhas of the 1960s. Drinkable, but better in three or four years.

More Info

杜罗河
1
95 (WE)

保税价格

¥ 1,795.00

Wine Enthusiast (95)

The wine comes from a quinta in the Douro Superior that forms part of the blend for the iconic Barca Velha wine. This wine shows the same pedigree and richness, with a beautiful balance and restraint. The black fruits are still vivid and need to soften further into the concentrated tannins. This is a wine for serious aging and should not be drunk before 2024.

More Info

杜罗河
1
18+ (MJ)

保税价格

¥ 1,955.00

Matthew Jukes (18+)

Because this trio of wines runs in a neat sequence, I made one consecutive note to cover all three vintages – a direct comparative tasting note, if you will. 2016 is my preferred wine – it is the grandest, and it has the most potential. It is one of the finest value, elite reds I have tasted in a very long time. The 2017 is more refined, the most forward, most restaurant friendly and most open. It is lighter, more herbal, and it will get you in the mood while the others have a chance to mellow. I will hold back on any more notes on this wine because it is my MoneyWeek wine of the week this Friday! Finally, the 2018, which is a beauty. More flamboyant, more plush and sensual, and it is not dissimilar to the 2016 in fruit expression, but it is not quite as powerful or as impactful. Either way, you need all three in your collection because if you like each of these wines for their respective character traits, I can imagine you will follow this label for the rest of your days.

More Info

杜罗河
2
96 (JS)

保税价格

¥ 2,720.00

James Suckling (96)

Fantastic aromas of blackberries and blueberries with tar and minerals. Medium-to full-bodied, with very firm and fine tannins that tighten the wine and make it compacted and impressive. A retro feel to this wine that reminds me of the great Barca Velhas of the 1960s. Better after 2027.

More Info

杜罗河
1
96 (JS)

保税价格

¥ 1,795.00

James Suckling (96)

Fantastic aromas of blackberries and blueberries with tar and minerals. Medium-to full-bodied, with very firm and fine tannins that tighten the wine and make it compacted and impressive. A retro feel to this wine that reminds me of the great Barca Velhas of the 1960s. Better after 2027.

More Info

杜罗河
1
98 (JS)

保税价格

¥ 5,290.00

James Suckling (98)

Dark fruit with black cherries, blackcurrants, mineral, and slate undertones. Medium to full body. Racy fine tannins. It's chewy and driven. This is an undeclared Barca Velha. Superb Douro red. Latour of the Douro. A blend of 42% touriga franca, 34% touriga nacional, 13% tinta roriz, and 11% tinto cao. Drink after 2025.

More Info

波特
3
98

保税价格

¥ 14,195.00

波特
1
-

保税价格

¥ 4,935.00

波特
3
-

保税价格

¥ 3,225.00

波特
33
94-96 (WA)

保税价格

¥ 3,060.00

Wine Advocate (94-96)

The Cockburn's Vintage Port is sourced from their two main vineyards, Quinta dos Canais and Quinta do Vale Coelho, plus a small contribution from Quinta do Cachao de Arnozelo. Around 55% of the blend is sourced from Touriga Nacional vines in Quinta dos Canais, the remainder of the blend 30% Touriga Franca, 5% Sousao and 10% a mixture of old vines. The fruit was picked between September 8 and October 5 at Canais and between September 12 and 30 at Vale Coelho. It has a lifted bouquet with raisin, fresh dates and some lovely tobacco and sandalwood aromas that lend the aromatic profile complexity, although it feels rather compact at the moment. The palate is very well-balanced with a spicy, black pepper-tinged opening and very good structure. There is wonderful focus here, with a refined, clove-tinged finish and a long, spicy aftertaste so you do not forget it in a hurry. The 2011 Cockburn harks back to those classics of yesteryear. Cockburn's is back. Tasted May 2013.

More Info

波特
78
-

保税价格

¥ 2,915.00

波特
2
99 (JS)

保税价格

¥ 2,495.00

James Suckling (99)

This shows fantastic graphite and dark-berry character with black-stone undertones and hints of dried roses. Full-bodied and very tight and precise. Good kick in the end. Love the polished tannins, which are totally folded into the wine. Reminds me of the 1947 Cockburn. Try in 2024.

More Info

波特
2
98 (JS)

保税价格

¥ 2,580.00

James Suckling (98)

Insane aromas of crushed berry, flowers and lifted ester like a fermenting lager. Full body, tannic yet so finely grained in texture. Extremely long and beautiful. It goes on for minutes. 2,500 cases. Try in 2026.

More Info

百拉达
5
-

保税价格

¥ 1,405.00

马德拉
1
-

保税价格

¥ 15,055.00

马德拉
1
-

保税价格

¥ 15,010.00

马德拉
2
-

保税价格

¥ 24,285.00

波特
1
94 (WA)

保税价格

¥ 771.00

Wine Advocate (94)

The 2018 Vintage Port Quinta da Roeda is a field blend aged for approximately 18 months in very large used wooden vats. It comes in with 104 grams of residual sugar. Ripe and expressive, this delicious single-quinta Porto also has fine concentration and some pop on the finish. Indeed, as this sits and airs out, it proves it has a real backbone. Two days later, it was pretty tight. This is more about fruit than structure, though, and this sexy, nuanced and succulent Port is going to be hard to resist as it ages. Likely to be accessible on the younger side, it should still hold very well. I need to see a bit more to be fully convinced, but right now this seems like the steal and sleeper of the Fladgate Partnership trio this issue (the Fonseca and Taylor's being the others). For the moment—and young Ports do change notably as they age—this would be my favorite of the trio. The price references a full bottle, although this was tasted from a half bottle.

More Info

波特
5
94 (WA)

保税价格

¥ 5,050.00

Wine Advocate (94)

The 2016 Vintage Port is a field blend originally seen about a week before bottling. It comes in with 104 grams of residual sugar. Not a lot has changed except that it seems even more approachable and much better balanced now. It also seems drier than its statistics would suggest. Tight and intense on first taste, this comes around relatively well with a couple of hours of air on the first day tasted, but it isn't expressive until a couple of days later. The initial firmness moderates to some extent, showcasing a relatively approachable young Port. (That doesn't mean it is ready or close to it.) The concentration seems good enough now, so that the hints of alcohol that I saw in June—and again this time around when this was in its first 90 minutes of aeration—seem under much better control. The balance is just more appealing. It shows beautifully with a couple of days of air. As with all Ports of any quality, this could use some time. This is gripping, but it won't sear your mouth with tannins. You are going to have to cellar it awhile to allow it to acquire more complexity and more harmony, though. This is showing more promise than ever.

More Info

波特
1
19 (RM)

保税价格

¥ 2,665.00

Richard Mayson (19)

Croft has developed its own rather ripe, voluptuous and rather jammy style in recent years, distinguishing the wine from the firmer, perhaps more challenging character of Fonseca and Taylor. Perhaps 2017 has been kind to Quinta da Roêda which provides the 'cornerstone' of this Port: surprisingly closed on the nose with plump juicy fruit underlying, ripe plums and cherries; similarly plump and voluptuous initially with a wonderfully ripe, broad tannic core rising in the mouth, dense and rather gorgeous all the way through to a fresh, vibrant finish. This has it all and maybe the wine of the vintage.

More Info

波特
8
92-95 (WA)

保税价格

¥ 3,420.00

Wine Advocate (92-95)

The 2011 Croft is initially taciturn on the nose, even after allowing it 20 minutes in my glass. A light swirling immediately awakens the aromatics to offer blackberry, Seville orange marmalade, blueberries and dried fig – complex and quite compelling. There is real mineralite within this bouquet that, returning after 30 minutes, offers alluring ocean spray scents rolling in off the ocean. The palate is medium-bodied with a velvety-smooth opening that belies the fine, structured tannins underneath. It clams up a little towards the finish, shuts the lid tight and consequently there is the sensation of less persistency here compared to the Taylor's or Fonseca. But Croft has a knack of filling out with bottle age and becomes both gentle and generous with the passing years. Tasted May 2013.

More Info

波特
8
94 (WA)

保税价格

¥ 2,495.00

Wine Advocate (94)

The 2016 Vintage Port is a field blend originally seen about a week before bottling. It comes in with 104 grams of residual sugar. Not a lot has changed except that it seems even more approachable and much better balanced now. It also seems drier than its statistics would suggest. Tight and intense on first taste, this comes around relatively well with a couple of hours of air on the first day tasted, but it isn't expressive until a couple of days later. The initial firmness moderates to some extent, showcasing a relatively approachable young Port. (That doesn't mean it is ready or close to it.) The concentration seems good enough now, so that the hints of alcohol that I saw in June—and again this time around when this was in its first 90 minutes of aeration—seem under much better control. The balance is just more appealing. It shows beautifully with a couple of days of air. As with all Ports of any quality, this could use some time. This is gripping, but it won't sear your mouth with tannins. You are going to have to cellar it awhile to allow it to acquire more complexity and more harmony, though. This is showing more promise than ever.

More Info