Lebanon
Lebanon is an ancient winemaking region producing wine for over 5,000 years. The country's unique location at the eastern end of the Mediterranean Sea, with its mountainous terrain and mild climate, creates the perfect conditions for grape growing and winemaking.

Lebanon's wine industry suffered a setback during the country's civil war, but in recent years, it has experienced a resurgence, with winemakers producing high-quality wines that are gaining recognition worldwide.

One of the most famous Lebanese wines is Château Musar, a red wine produced in the Bekaa Valley. Château Musar is known for its rich, complex flavors, with notes of dark fruit, spice, and leather. Other popular Lebanese grape varieties include Cinsault, Syrah, and Cabernet Sauvignon.

Lebanese winemakers are known for their use of traditional winemaking techniques, including ageing wines in oak barrels and using indigenous grape varieties. This approach results in wines with unique flavours and aromas that are distinctive to the region.

In addition to its high-quality wines, Lebanon's wineries offer visitors a unique experience, with many wineries located in beautiful settings that offer stunning views of the surrounding countryside.

In recent years, the wines of Lebanon have gained increasing recognition and popularity among wine enthusiasts worldwide. With its unique winemaking techniques, indigenous grape varieties, and beautiful settings, Lebanon's wine is shaping up as another exciting wine country for wine lovers and collectors. 
Lebanon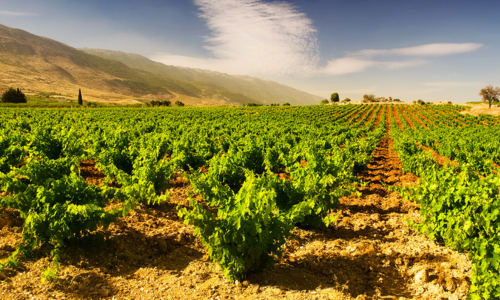 产品名
地区
数量
分数
价格

贝卡谷
10
-

保税价格

¥ 1,655.00

贝卡谷
4
-

保税价格

¥ 1,870.00

贝卡谷
1
18.5 (JR)

保税价格

¥ 2,820.00

Jancis Robinson (18.5)

Pale, particularly bright garnet. Light, spicy, particularly well-integrated nose. Already well developed. Sweet start and very nicely mature. Seems just right now. The opposite of heavy. Lifted, jewel-bright. Really lovely wine. Fresh, sweet with some very slight mintiness. Dry finish and it would go beautifully with food. Very long. One of my favourite wines in this collection. Is it the Cinsault I like so much?

More Info

贝卡谷
1
18.5 (JR)

保税价格

¥ 5,335.00

Jancis Robinson (18.5)

'An exceptional year', with a dry winter, fresh spring, good flowering. Mild summer with a cloudy July and August, and a hot, sunny September. Bright garnet. Pale rim. Broad and rich with a minty note. More mainstream than many in terms of its build and flavours. Still evolving but beautifully balanced. Lots of energy and transparency. No heaviness at all. Rich but lifted. Already gorgeous but there are tannins behind the exotic fruit and brilliant freshness. Still quite youthful.

More Info

贝卡谷
1
-

保税价格

¥ 1,570.00

贝卡谷
2
-

保税价格

¥ 2,950.00

贝卡谷
3
-

保税价格

¥ 2,830.00

贝卡谷
60
-

保税价格

¥ 2,185.00

贝卡谷
1
91 (DC)

保税价格

¥ 2,180.00

Decanter (91)

This single-vineyard wine, from Aana, is made in a modern style: concentrated and slightly reductive. It shows notes of new oak barrels, lovely red berry fruit (reminiscent of Grenache) and garrigue aromas. So Mediterranean on the palate, with sweet tannins, spices and a meaty hint on the aftertaste. A very friendly, easy-to-drink and enjoyable wine. It becomes even better and more refined a day after the bottle is opened. I would recommend decanting it.

More Info

贝卡谷
2
-

保税价格

¥ 8,215.00

贝卡谷
1
-

保税价格

¥ 8,070.00

贝卡谷
1
-

保税价格

¥ 9,770.00