Hungary
The wines of Hungary have a long and rich history, dating back over a thousand years. The country's unique climate and geography, combined with its winemaking traditions, have resulted in a range of distinctive wines that are gaining recognition worldwide.


One of the most famous Hungarian wines is Tokaji, a sweet wine made from grapes affected by botrytis, a beneficial mould that concentrates the grapes' sugars. Tokaji is known for its rich, honeyed flavors and is often compared to Sauternes from Bordeaux.

Hungary also produces high-quality dry white wines, including Furmint and Hárslevelű. These wines are known for their crisp acidity and mineral flavors and are often compared to the wines of Austria and Germany.

Hungarian winemakers are known for their use of traditional winemaking techniques, including aging wines in oak barrels and using indigenous grape varieties. This approach results in wines with unique flavors and aromas that are distinctive to the region. Leading producers in this country include Kiralyudvar, Oremus and Royal Tokaji, all of which produce a range of exceptional dry wine and noble rot sweet wine.
Hungary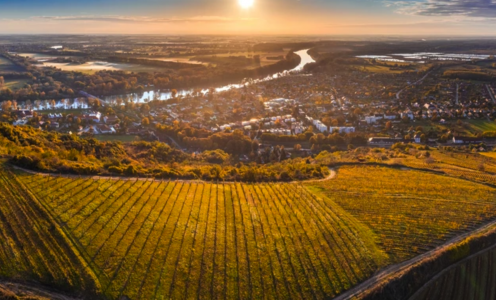 产品名
地区
数量
分数
价格

托卡伊
1
-

保税价格

¥ 3,340.00

托卡伊
3
-

保税价格

¥ 1,720.00

托卡伊
3
90 (WA)

保税价格

¥ 2,360.00

Wine Advocate (90)

The 2007 Tokaji Aszu Birsalmas 6-Puttonyos comes from one of the most famous vineyards in Tokaj. It has an intriguing bouquet, admittedly not one of the most immediate from the Royal Tokaji Company. It seems broodier, with resinous scents such as melted candle wax intermingling with dried honey and tree sap aromas. The palate is fresh and vibrant on the entry. It just glides across the mouth, the acidity nigh perfectly judged, and it gently builds to a lovely finish of marmalade, orange rind, quince and a touch of toffee that, to quibble, feels ever so slightly cloying.

More Info

托卡伊
1
91 (VN)

保税价格

¥ 1,455.00

Vinous (91)

The 2013 Tokaji Blue Label 5-Puttonyos has a clean, floral bouquet. The very pure, well-balanced palate offers flavors of lemon curd, caramel, strawberry and a touch of almond and a core that is quite Sauternes-like, with dried honey, pineapple and a touch of quince that feels long and satisfying in the mouth. Tasted at the Royal Tokaji Company tasting in London.

More Info

托卡伊
1
96 (WE)

保税价格

¥ 3,615.00

Wine Enthusiast (96)

Gold reflections glimmer in this amber-colored sweet wine that has aromas of apricot, yellow peach and Bartlett pear. The palate shows flavors of acacia honey, canned apricot and Anjou pear. The finish has enough acidity to stand up to the sweetness.

More Info

托卡伊
1
96 (DC)

保税价格

¥ 1,860.00

Decanter World Wine Awards (96)

Inviting youthful nose peach, mango marmalade, quince and honeyed undertones. The palate is fresh and focused, quite layered with a lovely balance and length.

More Info

托卡伊
1
98 (WA)

保税价格

¥ 3,900.00

Wine Advocate (98)

The 2003 Essencia has a fabulous bouquet with profound scents of lemon curd, frangipane, apple crumble, dandelion, wild mushroom and a slight adhesive note. The palate is extraordinarily pure with perfect acidity. It is perfectly focused with a crescendo of honey, quince, and Seville orange marmalade with lemon peel. This is out of this world.

More Info

托卡伊
1
100 (VN)

保税价格

¥ 29,310.00

Vinous (100)

The 2007 Essencia is the fifth made in the modern era, and it continues to defy the definition of wine. It gloops onto the spoon, the best way to consume this astonishing elixir. The palate electrifies the senses with almost overwhelming sweetness of apricot, Japanese plum and marmalade, while the acidity miraculously keeps everything on an even keel – not easy to do with a payload of 560gm/L residual sugar! Profound and probably destined to last for eternity. You can even drive home afterwards thanks to the 1.65% alcohol. Tasted at a private dinner in Hong Kong. (2,057 presentation boxes produced)

More Info

托卡伊
1
97 (WA)

保税价格

¥ 3,280.00

Wine Advocate (97)

The latest release, the 2008 Tokaji Essencia from the Royal Tokaji Wine Company, was tasted over a period of three days. It is clearly cut from a different cloth to the 2007, disproving the idea that wines of such extraordinary sweetness conform to type. It is lighter on the nose than the 2007, with freshly cut tangerines, apricot and orange zest. There is a brightness here, a sense of energy. The palate is founded upon energy and tension, a silver thread of acidity that cuts through the layer upon layer of orange zest, Japanese yuzu, tangerine and honey. This is an elegant and you might argue, more reserved Essencia compared to the 2007. The alcohol is slightly higher at a whopping 4%, a relatively easier Essencia to consume compared to the unctuous previous vintage. While it might not achieve the concentration of the 2007, the 2008 Essencia remains an otherworldly feat of nature. I actually shared the remaining bottle with winemakers from Argentina and Portugal in Hong Kong and they became wide-eyed with amazement. That's the magic of Essencia. It might constitute blasphemy, but the freshness means you can enjoy this now, or as my drinking window suggests, wait another 100 years, as temporally fantastical as that sounds.

More Info

托卡伊
1
100 (WE)

保税价格

¥ 4,190.00

Wine Enthusiast (100)

Ethereal aromas of peach nectar, apricot preserves, orange zest and candied almonds waft from the glass. Full texture and luscious flavors of caramelized pineapple, orange marmalade, honeycomb, ripe summer peach, and Turkish delight. Its extreme sweetness is held in check by vibrant but not overpowering acidity. Drink through 2059.

More Info

托卡伊
8
98 (VN)

保税价格

¥ 4,390.00

Vinous (98)

The 2016 Essencia is a refulgent deep gold color. There's no dabbling on the nose as it bursts with scents of Clementine, Japanese yuzu, quince and marmalade, all the tropes one expects from a Tokaji. Yet this being Essencia, those flavors are amplified without any loss in delineation. The palate is as unctuous as you expect, lacquering the inside of the mouth (and this is why a spoon is included, not for show, but the most efficient means for transferring the wine straight onto the tongue.) The tastebuds tingle with glee, reveling in untrammeled sweetness, effortlessly offset by that razor-sharp acidity that renders it not cloying in the slightest. Purer than an angelic choirboy, the 2016 is armed with immense tension on the citric finish that offers Seville orange marmalade, strawberry, mandarin and quince. Outrageous and yet sophisticated and probably indestructible.

More Info

托卡伊
1
97 (WE)

保税价格

¥ 2,005.00

Wine Enthusiast (97)

This ethereal Tokaji Aszú is golden in color, with aromas of delicate acacia flower, honeysuckle, fresh peach and tinned apricot. The flavors come alive on the palate, showing luscious apricot, floral honeycomb and fresh pear juice. The acidity is perfectly balanced to prevent this delightful wine from being too cloying.

More Info

托卡伊
1
96 (JS)

保税价格

¥ 2,245.00

James Suckling (96)

Intense nose of candied fig, dried pineapple, ginger, spice, candied lemon, honeysuckle and acacia honey. Sweet and luscious with zesty acidity. Lingering honey and lemon notes. Dense and tight center-palate. Blend of single vineyards. 100% furmint. Give it time to open, but already so impressive.

More Info

托卡伊
1
-

保税价格

¥ 10,030.00

2003 was, like in much of Europe, a hot vintage in Hungary, but conditions were still enviable enough to yield a remarkably classic, honey and orange-infused Aszú. Rich, decadent with a notable creaminess to the palate, the finish is fresh and clean, and lingers on for minutes on the palate.

More Info

托卡伊
3
93 (DC)

保税价格

¥ 1,040.00

Decanter (93)

Facing south and southwest, the Nyulászó vineyard features brown and yellow clay soil. Minerality sets the tone of this 2016 dry Furmint, with struck match, ripe peaches, honeysuckle and dusty dried apricot aromas. The palate is explosive, warm and spicy, with layers of citrus, dried apricot, fig, melon and hints of white pepper, refreshed by a solid backbone of acidity. The concentrated flavours follow all the way to the lingering finish, complex and sophisticated.

More Info

托卡伊
1
-

保税价格

¥ 6,375.00

Each case contains 1 bottle each of:

1. Mezes Maly Great First Growth 6 Puttonyos 2008 | 18.5/20 points Jancis Robinson MW
2. Szt Tamas First Growth 6 Puttonyos 2008 | 19/20 points Jancis Robinson MW
3. Nyulaszo First Growth 6 Puttonyos 2008 | 18.5/20 points Jancis Robinson MW
4. Betsek First Growth 6 Puttonyos 2008 | 18/20 points Jancis Robinson MW
5. Birsalmas Second Growth Aszu 6 Puttonyos 2008 | 18.5/20 points Jancis Robinson MW
6. Gold Label 6 Puttonyos 2008 | 17/20 points Jancis Robinson MW

More Info

托卡伊
1
-

保税价格

¥ 4,250.00

托卡伊
1
-

保税价格

¥ 4,100.00

1 x 50cl each of the following selection:
Royal Tokaji Blue Label 5 Puttonyos 2016 | 17.5+/20 Jancis Robinson
Royal Tokaji Aszu Tokaji Gold Label 6 Puttonyos 2016 | 17+/20 Jancis Robinson
Royal Tokaji Szt Tamas First Growth 6 Puttonyos 2016 | 18++/20 Jancis Robinson
Royal Tokaji Mezes Maly Great First Growth 6 Puttonyos 2016 | 18.5++/20 Jancis Robinosn
Royal Tokaji Betsek First Growth 6 Puttonyos 2016 | 18+/20 Jancis Robinson
Royal Tokaji Nyulaszo First Growth 6 Puttonyos 2016 | 17+/20 Jancis Robinson


More Info

托卡伊
1
99 (WE)

保税价格

¥ 3,140.00

Wine Enthusiast (99)

#19 ENTHUSIAST 100 2022 This wine comes from one of Tokaji's most famous vineyards. It is light amber in color with heady aromas of honeysuckle, freesia, beeswax and honey. It has pleasant heft on the palate and there are intense flavors of tinned peach, clover honey and apricot conserves. It is a well-made and well-balanced wine that ends on a sweet note and makes you want to go in for another and another, sip. Drink now–2050.

More Info

托卡伊
3
-

保税价格

¥ 3,220.00