Sparkling
Italy is not only renowned for its remarkable still wines but also for its exceptional sparkling wines, which showcase the country's winemaking expertise and diversity. From the renowned region of Franciacorta to the iconic Prosecco-producing areas, Italy offers a wide range of fine sparkling wines that cater to every palate and occasion.

Franciacorta, located in Lombardy, is famous for its méthode champenoise sparkling wines. Renowned vineyards such as Ca' del Bosco, Bellavista, and Berlucchi produce exceptional Franciacorta wines, crafted with precision and elegance. These wines are made from Chardonnay, Pinot Noir, and Pinot Blanc grapes, resulting in elegant and complex sparkling wines with delicate bubbles and vibrant acidity.

Prosecco, originating from the Veneto region, has gained immense popularity worldwide for its fresh and fruity character. Valdobbiadene and Conegliano are the most prominent areas for Prosecco production. Notable vineyards like Nino Franco, Bisol, and Ruggeri create outstanding Prosecco wines that embody the lively and refreshing style of the region.

Asti, located in Piedmont, is renowned for its sweet and aromatic sparkling wine, Moscato d'Asti. Vineyards such as Michele Chiarlo and Saracco produce delightful Moscato d'Asti wines that captivate with their fragrant bouquet, low alcohol content, and playful bubbles.

Lambrusco, hailing from Emilia-Romagna, is a unique sparkling wine that offers a different experience. Known for its vibrant and frothy character, Lambrusco wines are made primarily from the Lambrusco grape variety. Notable vineyards like Medici Ermete, Cleto Chiarli, and Paltrinieri produce outstanding Lambrusco wines with a range of sweetness levels, from dry to sweet.

These are just a few examples of the sparkling wines Italy has to offer. Whether you're celebrating a special occasion, enjoying an aperitif, or seeking a versatile wine for any moment, Italian sparkling wines are a fantastic choice. Their diversity, quality, and unrivalled charm make them a true testament to Italy's winemaking prowess.
Sparkling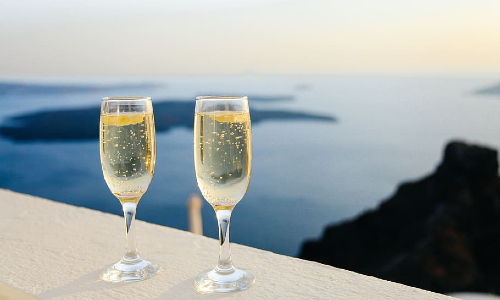 产品名
地区
数量
分数
价格

特兰迪诺-上阿迪杰
1
-

保税价格

¥ 5,935.00

伦巴第
3
-

保税价格

¥ 3,485.00

伦巴第
3
-

保税价格

¥ 3,820.00

伦巴第
3
-

保税价格

¥ 3,145.00

伦巴第
17
-

保税价格

¥ 5,185.00

伦巴第
4
-

保税价格

¥ 10,460.00

塞克
18
-

保税价格

¥ 888.00

特兰迪诺-上阿迪杰
1
-

保税价格

¥ 8,680.00

特兰迪诺-上阿迪杰
1
97 (VN (ID))

保税价格

¥ 4,840.00

Vinous - Ian D'Agata (97)

Vivid pale golden-tinged yellow. The mineral-driven, perfumed nose boasts intense aromas of fresh pear, Golden Delicious apple, lime peel and jasmine, with a mineral overtone. Racy, fragrant, sharply focused fresh citrus and orchard fruit flavors are powerful and penetrating, but show no excess weight. The 2015 Grande Cuvée I Primo gains sweetness and a gingery nuance with air while maintaining noteworthy tension and remarkable clarity and cut. The strikingly pure, laser-like and extremely long finish shows superb energy with nuances of powdered minerals and lemony zing lingering nicely. An outstanding, truly beautiful wine from Terlano, that is one of this year's best white wines from Italy.

More Info
Italian grapes, such as Glera, Muscato, Sangiovese and Cortese produce many excellent wines. Yet they are not as well known or as widely planted abroad as their French counterparts. This is changing. Italian wine has gathered the strength and self confidence it needed. They are embracing their own viticultural diversity to great success, with quality, dry, sweet and sparkling wines.